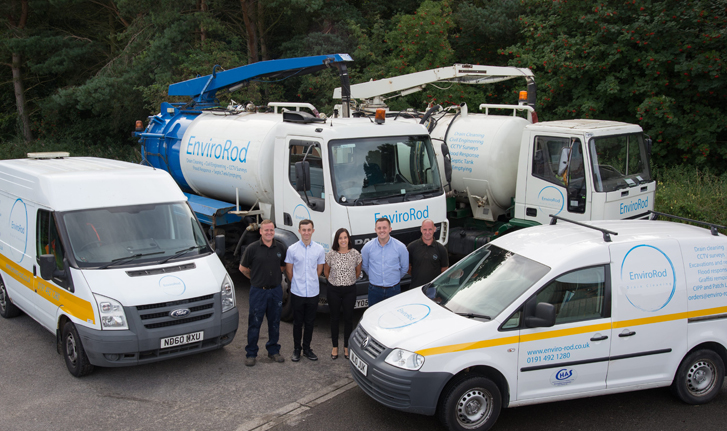 About Us
EnviroRod was established in 2018 with one aim in mind, to provide an unrivalled level of service in what is currently an extremely competitive market. We aim to stand out from the crowd through exceptional levels of both customer service and industry knowledge gained through our senior management team's experience within the drainage and civil engineering sector's.
Our core values have been developed as a guiding principle to shape who we are, what we do and how we do it. We advocate a culture of wellbeing and positive thinking amongst our employees and strive to ensure that we remain a sustainable and ethical workplace, presenting equal opportunities as well as promoting a good work-life balance.
I called EnviroRod out for an emergency blockage. They arrived here on time and provided me and my family a fast, efficient service. Very polite engineer who kept me up to date with what was happening and got the job done to an excellent standard.
EnviroRod provided a very professional team that attended and fixed an issue that a previous company could not. I Would highly recommend EnviroRod for any commercial service as their service was impeccable.
Frequently Asked Questions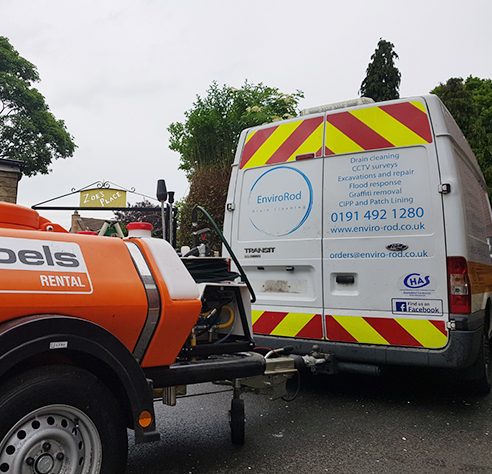 If you experience recurring drainage issues – slow flushing toilets, regular blockages etc. – then a CCTV survey should get to the root cause, allowing your contractor to resolve the problem for good.
The best way to prevent future blockages is to avoid flushing non-dissolving/non-biodegradable items down your drains.
You should scrape food, cooking oils and fats into bins, and never try to flush nappies, sanitary items (including condoms) or plastics down the toilet.
Regular drainage surveys are also recommended.
For older houses, or homes with a known history of drainage issues, a CCTV survey is definitely recommended.
This will identify existing problems as well as potential trouble in the future – this could affect sale price, or even affect your final decision on the property.
There are numerous visual, odorous and audible warning signs of a blocked drain, these include:
Slow draining sink
High water level in toilets
Water bubbling from drains
Sulphurous/foul odours from drain covers
Gurgling in pipes
Drain relining is an effective way of reinforcing a repaired drainpipe in order to prevent the same kind of issue recurring in the future.
Drains that have suffered root damage are common candidates for relining.
New pipe lining adds a sturdy internal layer which is installed without the need for excavation, adding effective protection and helping to improve water flow in the pipes themselves.
This depends on the size and nature of the blockage.
Our engineers will survey your drains before taking appropriate action, and will aim to resolve your problem within an hour – but it could take longer.